We are proud to announce that we are the winners of two awards.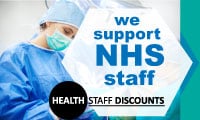 Hair & Beauty Courses In Essex
Welcome to our website
Please take a look through our pages, there is a lot of information but if you would like to speak to us a member of our course booking team will be available to help you with any questions you may have or to be able to advise you of the best options for you.
We are a professional private hair and beauty training provider. Essex Hair & Beauty Academy specialise in fast track, accredited training courses for the hair and beauty industry. We welcome national and International students. We offer training within our purpose-built training academy, along with in-salon training should your salon or spa prefer.
The Hair and Beauty industry continues to be a thriving business, on average each person spends £4,500 on their beauty regime each year. In the UK alone the beauty industry is worth an estimated £15 Billion!! One of the few businesses to thrive in a recession, hence being a very popular industry to be involved in.
Whether you are new to the industry, a returner needing to refresh your skills, upskilling or wanting to expand your current knowledge we can offer you the training you need.
Our industry is one of the most rewarding professions to be involved in, both financially and with great job satisfaction. For those away from their usual working day, or maybe have found that they are now in need of a new career, we offer an opportunity to be able to retrain, joining one of the most lucrative industries. Whether for an additional income or a complete change of career, we have one of the widest choices of recognised Internationally and nationally recognised courses available. Our industry offers many aspects of working, whether you are looking to work, from home, mobile, salon or spa, we have a course which will start you on your way.
---
All our courses are accredited, enabling you to work within our industry
---
Customer Reviews
"I had no confidence and not alot of knowledge when I first come here but after my amazing course with jayne, I have so much more confidence and I learnt so much. Jayne will make you feel comfortable and make sure you leave knowing what you need to too succeed. Thank you so much jayne would highly recommend" Emily Reynolds
"I have completed 2 courses with Essex Hair and Beauty Academy. Both I have really enjoyed and can't wait to do more! Jayne is a great trainer with extensive knowledge and experience and is extremely welcoming. The whole experience was such a high standard and I left feeling confident to start practicing my new skills straight away. I would highly recommend!" Amy Ansell
"eally enjoyed my facial massage course this week. Jayne is really knowledgable, friendly and approachable and her teaching has left me feeling really confident in offering my new treatment to my clients. Extensive training in a relaxed atmosphere. Will be back for more courses soo 🙂" Laura Kirsty Diwell
"I have attended courses on Hot Stone Massage and Reflexology. Due to COVID these were partly on Zoom where I got to meet Jayne. I was emailed my course notes first and then had very interesting and informative Zoom lessons before attending my practical days in class. Throughout, everything was explained well and easy to follow and Jayne was happy to answer any questions I had and give advice. She's a very knowledgeable lady! All of the models were lovely and the atmosphere in class was relaxed and friendly. I look forward to returning for more learning in the future!" Vicky Robinson
"Absolutely loved doing the Indian head massage and basic body massage course over the last few days. All COVID and Zoom training is done beforehand. Everything is very informative and Lots of practical training throughout the day giving you confidence .Lots of advice given which I will definitely take on board. Thank you so much 😊 Would definitely recommend x" Lyndsey Dixon
"I completed my acrylic nail course over the weekend and enjoyed it very much from start to finish the course was very professional and knowledgeable with enough practical to give me the confidence I need I will definitely be doing more courses in the future. Highly recommend" Billie Goymer
"Just finished my colour course with Essex Hair & Beauty Academy, can highly recommend they was fantastic with me ! Looking forward to the next one x" Helen Emberson
"Hi, I did a Lash Lift and Tint course with Essex Hair and Beauty Academy. Would highly recommend this academy. The course was informative and the demonstrations were very well presented. Would definitely book another course with Essex Hair and Beauty Academy x" Jackie Haynes
"I have recently completed some massage refresher training along with some new qualifications to add to my services. I highly recommend Essex Hair and Beauty Academy. Jayne is a fantastic trainer who delivers a very professional training program and makes it very enjoyable. The Academy is very diverse and nothing is to much, they also have a very personal touch. Already looking to rebook for my next phase of training. 🙂" T. Norman
"Absolutely loved doing the Indian head massage and basic body massage course over the last few days. All COVID and Zoom training is done beforehand. Everything is very informative and Lots of practical training throughout the day giving you confidence .Lots of advice given which I will definitely take on board. Thank you so much 😊 Would definitely recommend x" L Dixon
"I completed my acrylic nail course over the weekend and enjoyed it very much from start to finish the course was very professional and knowledgeable with enough practical to give me the confidence I need I will definitely be doing more courses in the future. Highly recommend" B G
"I've just finished courses in: Manicure, pedicure, gel extensions and acrylics. Jane was amazing thoroughly professional, she made me feel confident and supported me throughout, would highly recommend to anyone looking to do beauty x" Angie
"I did a Lash Lift and Tint course with Essex Hair and Beauty Academy. Would highly recommend this academy. The course was informative and the demonstrations were very well presented. Would definitely book another course with Essex Hair and Beauty Academy x" Haynes
"amazing teacher who has been in the industry for many years and has a great knowledge of the industry" Angela Rowe
"can't thank Jayne enough. Her hospitality and patience is fantastic. She is so experienced, Knowledgeable and thorough I came away actually feeling so confident in what I was about to go and do myself. I really can't say enough good things about Jayne. Her models are all so lovely too giving real feedback. I shall definitely be returning with any future training I want to undertake. X" Lisa V
"Over the last 5 months I have had the most amazing time learning new treatments . The atmosphere is extremely welcoming, and relaxed unlike any other training places I have trained in. Jayne is an expert in every field, and has an abundance of knowledge in everything she teaches. She teaches with extreme passion and commitment to the student, making sure that you understand everything down to the very basics. Absolutely fantastic, will be back in the new year. Thanks to Jayne and not forgetting the models 💕 " Cheryl
"Had a fantastic experience with Jayne. Very professional and walked away feeling so confident in what I'm doing. Definitely definitely recommend and will be going back to Jayne for any training I wanna do" Laura S